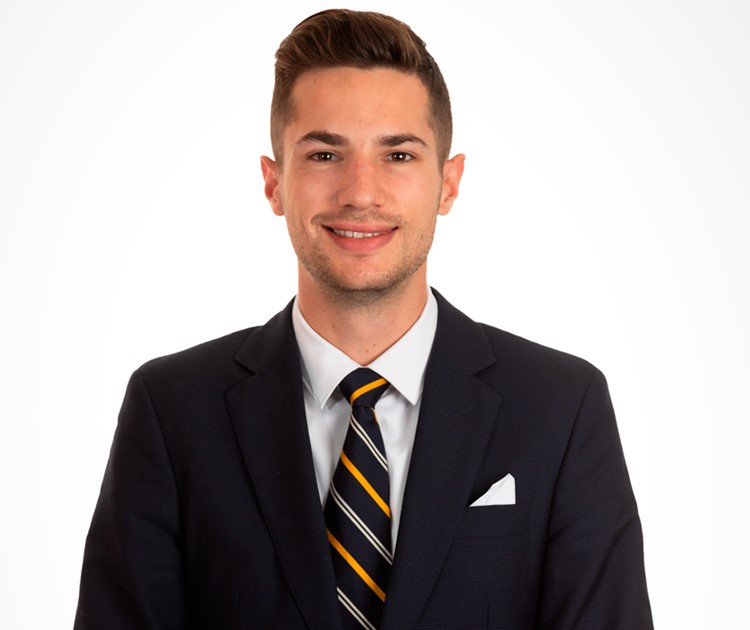 "Jake acts across a broad range of contentious matters, with a particular focus on financial services and sports-related disputes"
Jake is an associate at Cooke, Young & Keidan. He regularly advises clients in relation to disputes concerning breach of contract, professional negligence, breach of fiduciary duties and fraud. Jake has acted for high net worth individuals, state-owned entities and listed multinational corporations.
Jake is a co-founder of Cooke, Young & Keidan's sports practice.
Background
Jake previously worked at Schillings, a law firm specialising in reputation management and dispute resolution. During his time at Schillings, Jake acted for high profile corporations and ultra-high net worth individuals on matters relating to defamation and the misuse of private information. Jake completed his training contract at Howard Kennedy.
Jake read philosophy at the University of Leeds, before completing his GDL and LPC at BPP University (London).
Publications, Articles, Seminars
'Going Nuclear: Freezing Orders in Practice', co-author, Thomson Reuters PLC Magazine, June 2019
2019 L McNeely and J Calvert "Are the assets of State-owned enterprises immune from the enforcement of arbitral awards?" The Barrister (Online, February 2019)
Professional Groups
British Association of Sports Law
UK Association of Jewish Lawyers and Jurists
Commercial Litigation Association
Law Society of England and Wales
---
Cases of Note
Acting for a professional jockey in disciplinary proceedings brought by the British Horseracing Association.
Acting for a placement agent in an arbitration relating to its substantial contractual dispute with a GP in relation to its entitlement to commissions arising from investments in a renewable energy fund.
Acted for an elite level boxer in respect of an alleged whereabouts failure. Successfully established that there was no negligence on the part of our client and accordingly the regulator agreed that it would not record the alleged whereabouts failure as a Missed Test.
Acting against a major bank in relation to claims for the mis-selling of derivative products.
Acting on behalf of a listed overseas commodities and investment company in relation to its challenge brought under s. 68 of the Arbitration Act 1996 regarding a high value international shareholders' dispute, derivative action and fraud claim brought under the UNCITRAL arbitration rules.
Successfully obtaining and executing an ex parte search order and passport order against a former employee of a global business suspected of misappropriating confidential business information and personal data.
Advising a global corporate in relation to high value claims resulting from FX manipulation in emerging market currencies.