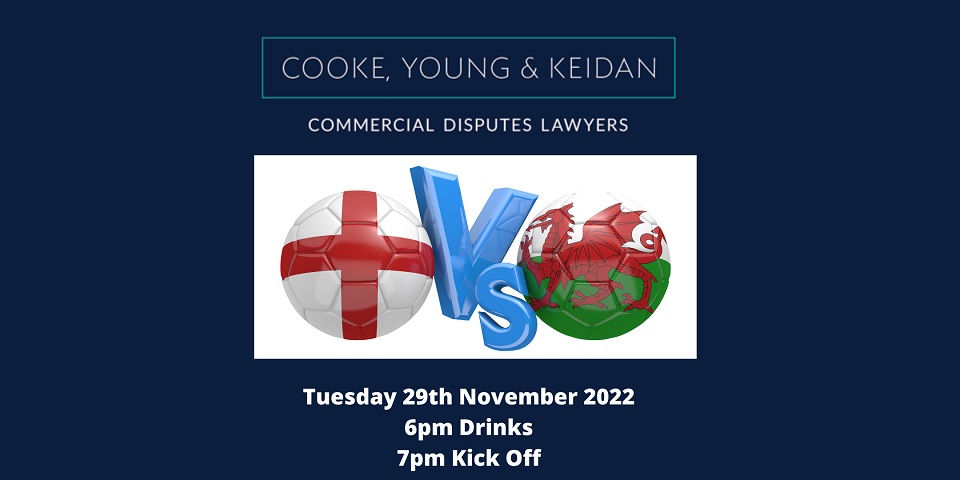 CYK World Cup Football Event – Tuesday 29th November 2022
Hello all,
CYK is hosting drinks during the England v Wales football match on Tuesday 29th November.  Drinks start from 6pm with kick off at 7pm.
We would be delighted if you could join us for what we hope will be a great evening!!
Click here to register
Looking forward to seeing you there.