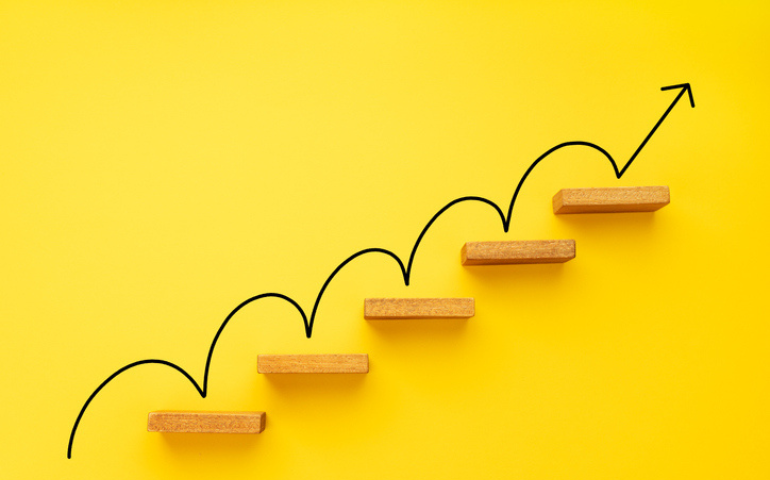 The continued evolution of boutique law firms by Sinead O'Callaghan
25 July 2023: Accelerating redundancies in the last few weeks have raised further red flags around whether the UK is on a path to recession. From the perspective of CYK – a litigation boutique founded in the last recession – it will be interesting to see if this current economic turmoil will produce even more boutique firms, the growth in numbers of which shows no signs of slowing down any time soon.
It's not just economic turmoil which gives rise to boutique legal offerings – hybrid working and other changes brought about by the pandemic have also been a catalyst in this space. Equally, costs, the ongoing development of new technologies, changes in client expectations and demands, as well as the simple fact it is an attractive way to work, have also spurred more lawyers with an entrepreneurial outlook to set up their own firms.
However, it's important boutiques keep an eye on their future and longevity. Whilst we made our name acting in high profile banking litigation disputes, we have consciously evolved over time and now act on a wide range of disputes, including both litigation and international arbitration mandates.
Most recently, the war in Ukraine has created work for the UK boutique disputes market, particularly those with sanctions expertise and experience of working on disputes from the region. CYK was lucky enough to hire Mikhail Vishnyakov from Linklaters in September 2021, who specialises in sanctions (as well as international arbitration).  The move proved to be very fortuitous and allows us to offer advice and guidance to clients who are navigating the complex web of sanctions imposed by various jurisdictions.  Similarly, partners Jon Felce and Natalie Todd, fraud and asset recovery specialists with particular expertise of disputes from Russia, Ukraine and the CIS, joined from another boutique in April 2022 to bolster our key civil fraud and asset recovery practice.
Aside from a thriving sanctions practice, we have been kept very busy with disputes which encompass fraud and technology, particularly in the fintech and crypto assets space where we have developed considerable expertise.  We have recently been instructed on the high-profile Tulip Trading case and have a wealth of experience in bringing and defending claims arising out of fraud in the cryptocurrency sector.  This is complemented by a financial services regulatory practice which allows us to address specific requirements of our crypto exchange clients and we anticipate a resurgence of financial and insolvency disputes more generally given the current economic conditions.
This year we also promoted Mikhail Vishnyakov and Rosie Wild to the partnership, further augmenting our civil fraud and asset recovery practices and our fast-growing international arbitration practice.  That practice covers an ever-increasing number of sectors including financial services, energy and natural resources, commodities, and construction as well as general corporate disputes.  We are also seeing an increasing amount of work utilising Court tools in support of arbitration, and enforcement of both awards and judgments.
In conclusion, what we've learnt is that too narrow a niche can be restrictive to growth, and the key to the survival and success of the boutique law firm is entrepreneurialism, combined with planning and careful diversification to accommodate the ever-evolving legal market for disputes.