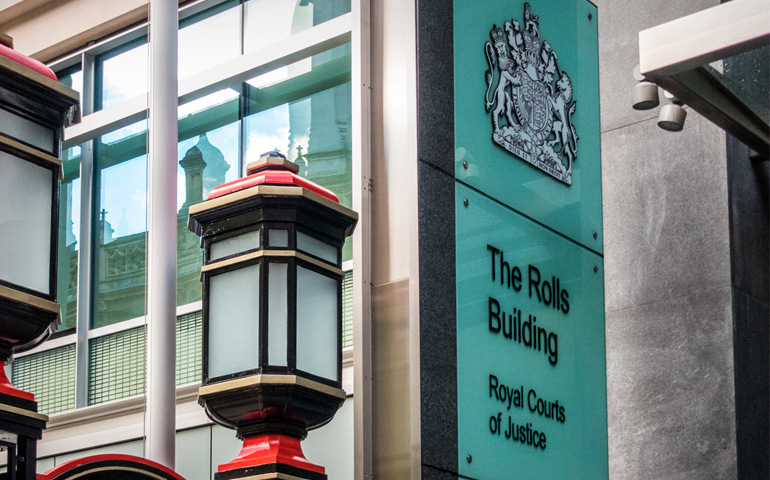 Commercial Court discharges interim third party debt order and clarifies jurisdiction of the English Courts
31 July 2018: Cooke, Young & Keidan LLP has successfully discharged an interim third party debt order that had been obtained against its client as part of proceedings seeking to enforce a substantial arbitral award in England & Wales. The decision of the Commercial Court in Hardy v Government of India and IIFC (UK) [2018] EWHC 1916 (Comm), is an important one which  clarifies the law in relation to the situs of debts and the jurisdiction of the English Courts to issue third party debt orders (TPDOs).
In order for the English Courts to make a third party debt order, one of the jurisdictional requirements is (in essence) that the debt in question must be sited in the jurisdiction. Prior caselaw in this area had referred to debts being sited where they are "recoverable" or "enforceable". The Claimant in the present case sought to argue that this language, used in the authorities, suggested that a debt was sited where the debtor was resident as this was where the debtor was likely to have assets which could be attached pursuant enforcement proceedings (in that jurisdiction). In contrast, the Third Party argued that the correct interpretation of the caselaw was that a debt was recoverable (and therefore sited) in the place whose courts had the jurisdiction to declare and decide upon the existence and quantum of the debt.
The Commercial Court, whilst recognising that there was some difficulty caused by the language used in previous authorities, preferred IIFC (UK)'s arguments and found firmly in its favour. Because the jurisdiction clause in the relevant agreement(s) between the Defendant and the Third Party pursuant to which the debt arose vested jurisdiction in an Indian seated arbitral tribunal (or alternatively the New Delhi Courts), the debt was sited in India and the English Courts therefore did not have jurisdiction to make a third party debt order. The Court also held that the relevant debt was not "due or accruing due" (a further requirement for making third party debt orders in England & Wales). Accordingly, the interim third party debt order was discharged.
The CYK team acting for the successful Third Party comprised Marc Keidan, Arish Bharucha, Shamilee Arora and Hannah Pickworth, instructing Neil Kitchener QC and Eleanor Campbell of One Essex Court.
A copy of the judgment can be found here:
http://www.bailii.org/ew/cases/EWHC/Comm/2018/1916.html
and an article on the case in 'Global Arbitration Review' can be found here (subscription required):
https://globalarbitrationreview.com/article/1172300/debt-order-in-support-of-award-should-be-enforced-in-india-rules-english-court