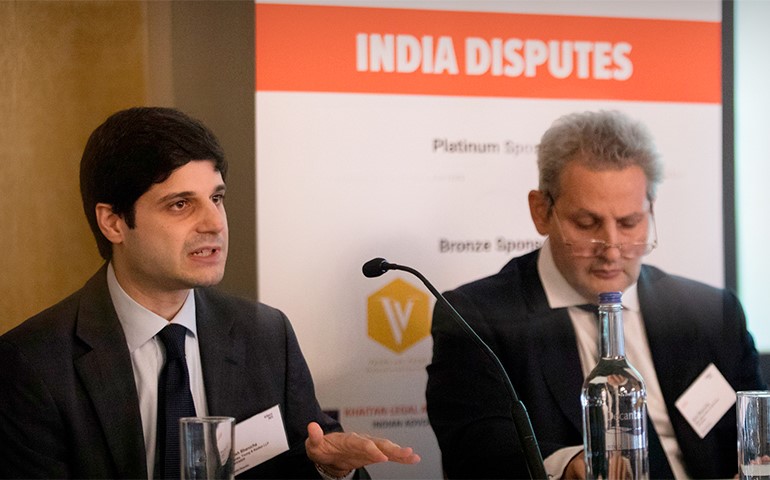 CYK backs successful inaugural India Disputes Conference
28 June 2019: Cooke Young & Keidan was very pleased to help spearhead, sponsor and participate in the inaugural India Disputes conference in London this week, organised by Knect365. The conference was extremely well attended by lawyers, other professionals and corporates from India, the UK and a number of other jurisdictions.  The conference now looks set to become an important annual event in the legal calendar.
The conference considered the effectiveness of dispute resolution in India and the importance of the efficient and reliable resolution of disputes in attracting investment into the country. In this context, amongst other things, the panels considered the recent wholesale changes to the insolvency regime as well as the steps being taken by the legislature and the judiciary to make India a more arbitration-friendly jurisdiction. The feeling amongst most panellists and attendees was that whilst significant challenges remain, steps are being taken in the right direction and there are reasons to be cautiously optimistic about the future of the India disputes market.
Arish Bharucha moderated and spoke on a panel discussing international arbitration across a variety of jurisdictions, and Lydia Danon did the same on a panel regarding adverse costs and litigation funding.
For more information about our India-related disputes practice, please contact Marc Keidan, Arish Bharucha or Shamilee Arora.