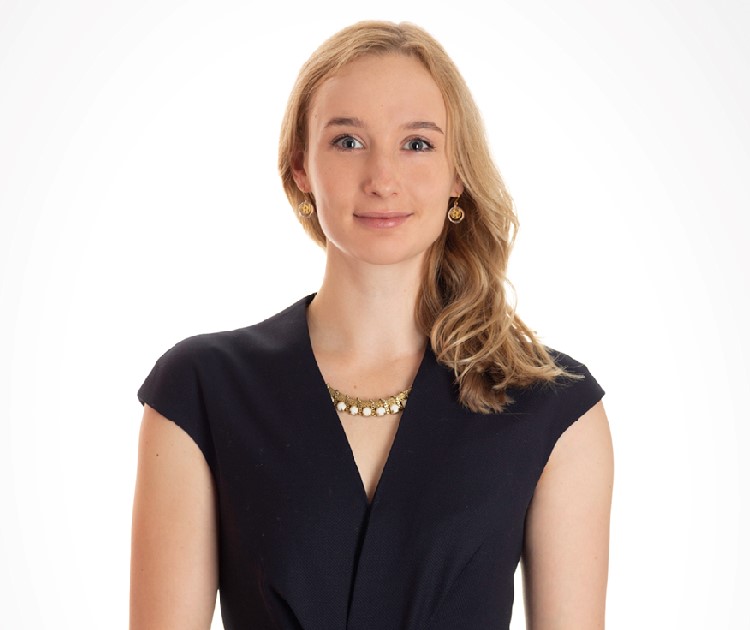 "Shelley is a Senior Associate admitted in Australia specialising in complex commercial disputes and regulatory investigations"
Background
Shelley is a Lawyer of the Supreme Court of Victoria (Australia).  She joined Cooke, Young & Keidan in 2018.  Shelley trained at Allens Linklaters in Melbourne, Australia, qualifying into its Dispute & Investigations team where she gained experience in a wide array of complex commercial disputes including a significant environmental negligence class action, regulatory investigations and high value property and liability insurance claims.
Since joining CYK, Shelley has acted on various commercial disputes in the English Courts and in English seated arbitrations (both LCIA and UNCITRAL rules), including cases involving civil fraud, breaches of fiduciary duty, complex contractual claims, economic torts and shareholder disputes.
Shelley graduated from the University of Melbourne with a Juris Doctor and a Bachelor of Environments majoring in Property.
---
Cases of Note
Morley v The Royal Bank of Scotland [2019] EWHC 2865 (Ch) and [2020] EWHC 88 (Ch): acting for a property developer against the Defendant bank including on successful applications for specific disclosure and to summon two former bank employees to give evidence at trial.
Nielsen Holding A/S and another v Baldorino and others [2019] EWHC 1926 (Comm): acting for three individuals in defence of a £40m claim made against them in the Commercial Court for deceit, conspiracy to deceive and breach of fiduciary duties in connection to their successful management buy-out of a technology company.
PTTEP Australasia (Ashmore Cartier) Pty Ltd: defending an environmental class action in the Federal Court of Australia arising from an oil spill in the Timor Sea and advising in relation to a related multi-billion dollar claim commenced by the Government of Indonesia in Jakarta.
Global engineering company: acting for a client under investigation by the Australian Federal Police and other regulators for alleged foreign bribery and anti-corruption offences.
Transfer Pricing tax dispute: acting for a large multinational resources group in relation to a long running and complex transfer pricing dispute with the Australian Taxation Office.