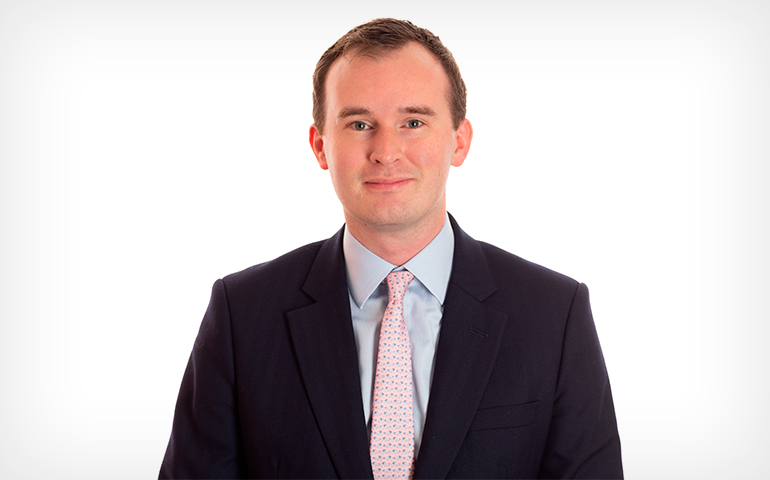 CYK – Partnership and Associate Promotions
LONDON, 29 March 2021: Leading dispute resolution boutique Cooke, Young & Keidan LLP (CYK), has announced that senior associate Sam Roberts has been promoted to the partnership.  This announcement supports CYK's continuing growth strategy and reflects Sam Roberts' contribution to the success of the firm in his nine-year career to date with the City firm.
In particular, Sam's promotion is testimony to his role in helping CYK expand the spectrum of its disputes resolution work, including into new practice areas such as fintech and technology disputes.  Sam has experience in the fintech, IT, telecoms and software sectors, and in all manner of financial services disputes and commercial contracts claims.
He also has a strong track record representing claimants in civil fraud, applications for injunctive relief, and bringing and defending professional negligence claims against investment advisers.  He has a particular interest in the application of psychology to dispute resolution and helped set up the Tech Disputes Network, the networking group for the legal and technology industries.  He joined CYK as a newly qualified lawyer from Herbert Smith Freehills in 2012.
In the same promotion round it was announced that Australian-qualified associate Shelley Drenth will be promoted to senior associate. She joined Cooke, Young & Keidan in 2018 having trained at Allens Linklaters in Melbourne, Australia, qualifying into its Dispute & Investigations team where she gained experience in a wide array of complex commercial disputes.
Since joining CYK, Shelley has acted on various commercial disputes in the English Courts and in English seated arbitrations (both LCIA and UNCITRAL rules), including cases involving civil fraud, breaches of fiduciary duty, complex contractual claims, economic torts and shareholder disputes.
CYK also announced that Eleni Papageorgiadou has been promoted from paralegal to the role of newly qualified solicitor following her admission to the roll in England and Wales.  She has been working at CYK for a number of years already as a registered foreign lawyer (admitted in Greece).
Commenting on the promotions, managing partner Robert Coffey, said: "We are delighted to welcome Sam to the partnership; this promotion recognises the role he has played in helping build CYK, and more importantly, reflects the important contribution he will make to our next phase of growth.  We are also very pleased to promote Shelley to senior associate in reflection of her commitment to clients and the firm, and to see Eleni continue her career journey with us."
Sam Roberts commented: "Nine years ago some of my contemporaries thought I was taking a risk joining a boutique firm, but its growth and success feel like a vindication of my decision and, more importantly, of the important role that the boutique firm has to play in the legal market.  I am excited to be part of the continuing growth story."
Cooke, Young & Keidan is a leading boutique firm of commercial disputes lawyers. It specialises in undertaking substantial English Court litigation, international arbitration and alternative dispute resolution, working for businesses in the UK and abroad as well as for high-net-worth individuals.
It is known for outstanding successes in complex cases in a range of sectors including financial services, technology, partnership and private wealth, thanks to its experience, innovation and tenacity. Its specialist focus assists it to remain free of conflicts of interest, meaning that it can act fearlessly against most financial institutions and substantial multinational companies.
For further media information, please contact:
Emma Cessford
Kysen PR
D: +44 20 3709 6302
M: 07706 338009
emma.cessford@kysen.com