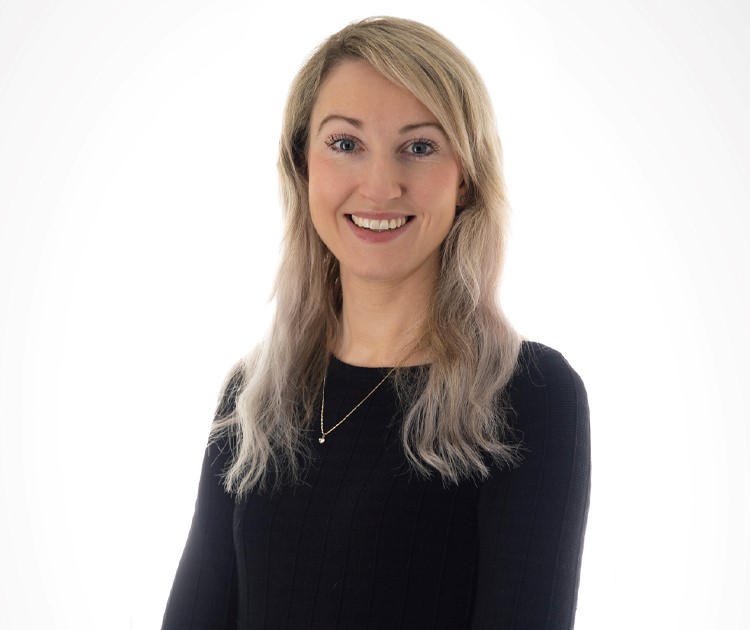 "Rosie Wild is clever, dynamic and ambitious", Legal 500, 2021
Rosie has a wide range of experience of high value litigation and arbitration cases.  She has particular experience in civil fraud, shareholder disputes including unfair prejudice petitions, and issues of contractual interpretation.
Rosie has worked on a number of high profile cases, including a global business email compromise fraud in which CYK obtained England's first worldwide freezing injunction of assets of 'persons unknown'.
Rosie has been involved on a number of ICC, LCIA, UNCITRAL, HKIAC and SIAC arbitrations and has experience of commercial arbitrations, particularly in the oil and gas sector, as well as a number of investment treaty arbitrations. Rosie also has significant experience dealing with financial complex products and has spent time on secondment to the International Swaps and Derivatives Association (ISDA).
Background
Rosie read Law with Law Studies in Europe at Oxford University, during which she studied for her Certificat Supérieur de Droit at Université Paris II Panthéon-Assas. At university, Rosie was a scholar of Somerville College and was holder of her college's law exhibition from 2007-2010 for examination performance. Rosie then went on to complete the LPC where she gained a distinction. During her LPC year, Rosie took part in the annual VIS International Arbitration moot where she was a quarter-finalist and received an individual award.
Rosie regularly takes part in pro bono work, focussing in particular on student mentoring and was a governor of a secondary school in Islington for four years.
What the directories say
"Senior associate Rosie Wild is a star. Massively hard working, super bright. Never seems to stop."  Legal 500, 2022
"Rosie Wild is, in my view, the best commercial litigation assistant around."  Legal 500, 2022
"Rosie Wild is super efficient, the match of many a partner in other firms", Legal 500, 2021
"Rosie Wild is technically strong, able to absorb complex data and concepts and distil it into sensible advice." Legal 500, 2021
"Rosie Wild is clever, dynamic and ambitious". Legal 500, 2021
Professional groups
Rosie is currently President of the Litigation Commission for AIJA (the International Association for Young Lawyers).
Rosie is a member of the ICC Young Arbitrators' Forum, the LCIA Young International Arbitration Group, the London Solicitors Litigation Association and the LSLA.
Publications, articles and seminars
'Pursuing Fraudsters Internationally from England & Wales: Recent Developments', co-panellist, Thought Leaders 4 FIRE, Dublin, February 2023
 'Don't bank on it?", co-author, New Law Journal, October 2022
'Sticking power: the rule that just won't go away' – New Law Journal, August 2021
'Enforcing monetary judgments against Person(s) Unknown' – Litigation Futures, co-author, June 2020
'Long arms or hands off? The English Commercial Court in arbitration proceedings' – Litigation Futures, co-author, May 2020
'Corporate criminal liability: a step in the right direction?' – Thomson Reuters: Regulatory Intelligence, co-author, March 2020
'Freezing orders in practice: going nuclear' – a practical guide to freezing injunctions, co-author, Practical Law Company, May 2019
'Recovery of assets stemming from criminal offences', co-panellist, May 2019, Hong Kong
'Well-known tools can be adapted to fight new forms of fraud', co-author, Law Society Gazette, November 2018
'Asset tracing and bank insolvencies', co-panellist, October 2018, London
'Thinking outside of the (in)box', Rosie Wild and Tom Burton Wills (Young Fraud Lawyers Association, May 2018)
'Commercial impacts deriving from corruption', co-panellist, March 2018, Recife, Brazil
'A guide to cost budgeting'  Rosie Wild and Michael Cumming-Bruce (Westlaw, June 2016)
'Banks and Confidentiality: looking into CF Partners (UK) LLP v Barclays Bank Plc [2014],' Stephen Elam and Rosie Wild (Hedge Fund Manager, December 2014)
'Contingent Convertibles: an explanation' Rosie Wild (Cummings Legal Update, October 2014)
'Reckless mismanagement of a bank, the new criminal offence'  Rosie Wild  (Cummings Legal Update, March 2014)
Languages
French (intermediate)
German (basic)
---
Cases of Note
Blackstar Advisors v Cheyne Capital [2019] EWCA Civ 2210, successfully defending the fund against contractual claim for unpaid fees.

CMOC v Persons Unknown [2018], acting for international commodities business subject to a sophisticated Business Email Compromise fraud. Obtained first-known reported worldwide freezing injunction against 'Persons Unknown'.

Acting for a property company in claims of over £17m against RBS in which the company claims that RBS unilaterally altered the term of a £10.5m loan agreement without the company's authority or permission. The case involved complex issues of restitution and subrogation.

Vald. Nielsen Holding A/S & Anor v Baldorino & Ors, [2017] EWHC 1033 (Comm): acting for the defendants in a £42 million Commercial Court claim including allegations of deceit, conspiracy to defraud and breach of fiduciary duty. Acting successfully on a number of interim applications including a security for costs application.

Acting for a company defending Part 8 proceedings for payment of the balance of an advisory fee that it was claimed was payable under the terms of an investment agreement. The overall net returns of the underlying transaction were £185.8 million for the claimant entity. The case involved complex issues of contractual interpretation.

Sir David Garrard v Alex Salter. Acting for the defendant in a Part 8 shareholder dispute; including successfully defending an application to expedite the proceedings.

Acting for the claimant in Wyatt v The Royal Bank of Scotland Plc 2015 EWHC 2150 (QB) in relation to defending an application to amend existing pleadings, to amend a cost budget, to strike out parts of pleadings and to allow supplemental witness evidence into the proceedings.

Advising Russian and Ukrainian clients on the English law aspects of a US$45 million LCIA arbitration concerning a dispute arising out of a joint venture in the agricultural sector.

Advising a large oil and gas company in a multi-million dollar UNCITRAL arbitration defending a claim against brought by a government.

Experience of dealing with statutory demands and insolvency related hearings from both the creditor and debtor side; including successfully defending the directors of a large group of companies in administration in respect of claims made under personal guarantees.